HOME REMODELING IN AGOURA HILLS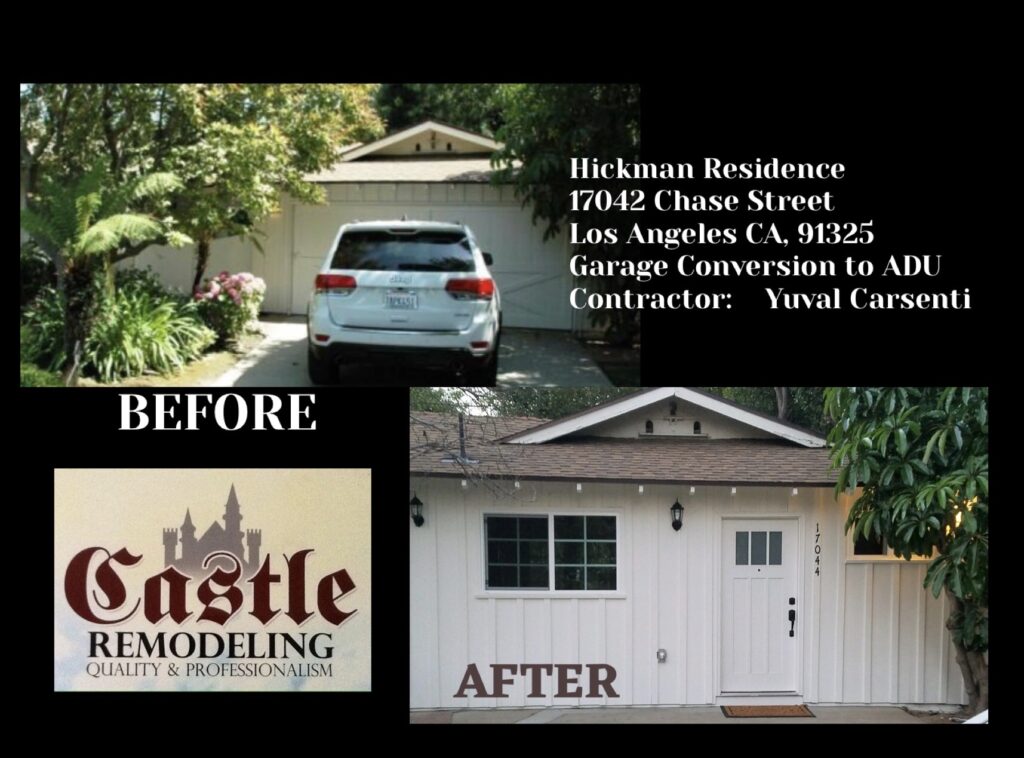 Your house's interior and exterior design should suit your needs, and your happiest life events will be all the more remarkable if you have a home full of love, comfort, and practicality. A whole house remodeling project will not only impact the way you live, but it will also make your family and loved ones feel more comfortable and have happier days.
Are you ready to take your home to a functional and fabulous space? Then let's get started!
Whether you need to renovate your home to increase well-being, safety, or enhancing its aesthetics, we can help you offer custom services tailored for your home renovation project.
Home Renovation Benefits in Agoura Hills
A full home remodel may not be something you are considering if you are relatively satisfied with the way your house is, and there are no significant repairs that need to be addressed. Nevertheless, a whole home remodeling can have many benefits that you may not have considered.
We take care of everything, from concept to completion in Agoura Hills
To know how much will a home addition cost, you have to consider a lot of factors. On average, a typical range for a new room is between $21,000 and $71,000+. The total cost of your addition project will vary depending on the kind of materials used, size of the job, and complexity. Adding an extra room to your property can be the answer if you need extra space and to get a better understanding of how much you will be spending during the renovation, you can always give us a call and schedule a free consultation so we can talk about your specific project.
Making Your Home More Comfortable And Functional
 A home renovation is a great way to make your house a more pleasant space and be somewhere that lives up to its full potential. Contact Castle Remodeling today to learn more about how we can help you with your home renovation. We would be happy to answer any questions you may have and provide you with a free consultation
Reducing Your Energy Costs
 Whole-home remodeling can include anything from changing the layout of your home to adding new features like a home cinema. At Castle Remodeling, we work with you to make sure that your home renovation reflects your unique preferences. We believe that your home should be a place where you can truly relax and enjoy yourself, and we're dedicated to helping you achieve that goal. Contact us today to learn more about our home renovation services.
Increasing The Value Of Your Home
 If you're planning to sell your home shortly, a whole-house renovation can help increase both the property's value and the amount of attention it receives from potential buyers. By making the home look as appealing as possible, you'll give buyers one less thing to worry about. They'll also be looking for unique elements they won't have to replace themselves, such as HVAC systems and home appliances. 
We manage your renovation project step by step in Agoura Hills
At Castle Remodeling, we understand how stressful renovation projects can be, so we think it is essential to be as involved in the project as you want. From the first time we meet until the day you walk into your beautifully renovated home, you can rely on our personalized, transparent, and reliable service.
Regarding home renovation, there are a few things to keep in mind. First, it is important to set a budget. This will ensure that you do not overspend on the project. Second, it is important to hire experienced and reputable construction workers. They will be able to help you through the entire process, from start to finish. Finally, it is important to be patient. The renovation process can take some time, but it will be worth it.
If you plan to renovate your house, you can rely on our experienced team to provide you with satisfying services. Here at Castle Remodeling, we are involved in big and small remodeling projects and work with you on every project.

It is a beautiful city located in the Los Angeles area. There are plenty of things to do in Agoura Hills, CA, including visiting botanical gardens, taking hikes or bike rides through canyons, enjoying picnic lunches at parks, swimming at the aquatic center, and exploring local shops and restaurants. There is also plenty to see and do in the surrounding area, such as driving along Mulholland Highway or visiting the Chumash Indian Museum. Agoura Hills is a great place to live, work, and raise a family. Plenty of things to do in Agoura Hills, CA will keep you busy and entertained. So, what are you waiting for? Come visit Agoura Hills, CA today!
Visit the beautiful botanical gardens at The Fred and Mary M.
Daugherty Conservation Preserve.
Take a hike or bike ride through the Cheeseboro/Palo Comado Canyons.
Enjoy a picnic lunch at one of Agoura Hills' many parks, including
Lindero Canyon Park or Twin Oaks Park.
Go for a swim at the Agoura Hills Aquatic Center.
Check out some of the local shops and restaurants in Old Agoura.
Take a scenic drive along Mulholland Highway.
Visit the Chumash Indian Museum.
Go stargazing at the William S. Hart Park Observatory.
Attend a concert or event at the Canyon Club.
Explore the Muirlands Preserve.
What Sets Us Apart?
Custom work
Personalized service
Over 30 Years Experience
Work directly with the contractor
Complete Bathroom or Kitchen Remodeling in two to three weeks
Remodel Your Kitchen Or Bathroom Today
Request more information on our products.