Elevating Your Home with a Stylish Bathroom Remodel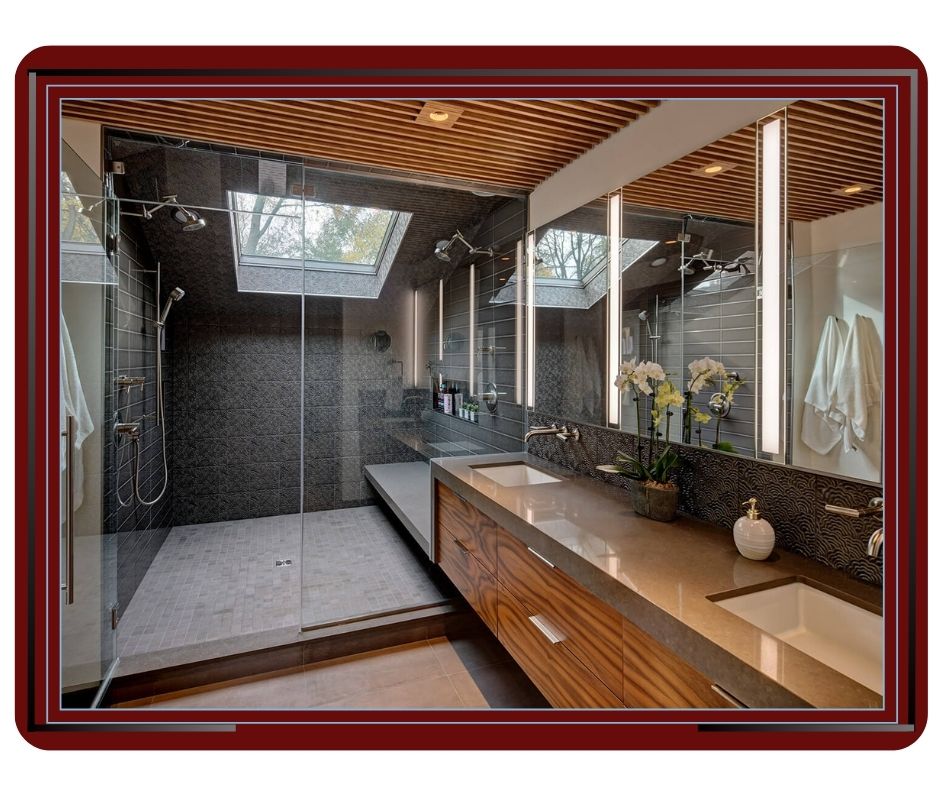 When it comes to home improvements, a bathroom remodel can be one of the most rewarding projects, "Elevating Your Home with a Stylish Bathroom Remodel". Not only does it enhance the aesthetic appeal and functionality of your home, but it also adds significant value. A thoughtfully planned bathroom renovation can transform an outdated space into a stylish and serene retreat.
Understanding the Scope of Your Remodel
Before diving into the exciting world of bathroom remodeling, it's crucial to understand the project's scope. Are you looking at a simple cosmetic update or a complete overhaul? Knowing your project's extent helps in budgeting, choosing materials, and planning the design. Remember, even small changes, like updating fixtures or repainting, can make a considerable impact.
Maximizing Space and Efficiency
In any bathroom remodel, efficiently utilizing space is key. Clever design can make even the smallest bathroom feel spacious. Think about incorporating floating vanities, corner showers, or built-in storage to maximize space. Smart layouts and modern fixtures can significantly enhance the room's functionality and flow, making the bathroom more comfortable and user-friendly.
Selecting a Design Theme
Your choice of design theme is central to your bathroom remodel. Whether you prefer a sleek, modern look, a rustic country feel, or a classic traditional design, your theme will guide your selections for tiles, fixtures, and color schemes. Consistency in style creates a cohesive and harmonious space that resonates with your taste.
Attention to Detail: Fixtures and Finishes
The devil is indeed in the details when it comes to a bathroom remodel. Fixtures and finishes play a significant role in defining the space's overall look and feel. From taps and towel rails to drawer pulls and lighting, these elements should complement the overall design while adding functionality and style.
Integrating Luxury Elements
A bathroom remodel presents a perfect opportunity to add elements of luxury that enhance your daily routine. Consider indulgences like a rainfall showerhead, a freestanding bathtub, or heated flooring. These luxurious additions not only provide comfort and relaxation but also elevate the overall experience of the space.
Environmentally Conscious Choices
Incorporating eco-friendly features into your bathroom remodel is not only good for the planet but can also be cost-effective in the long run. Low-flow toilets, energy-efficient lighting, and sustainable materials are choices that contribute to a greener lifestyle while maintaining style and efficiency.
Elevating Your Home with a Stylish Bathroom Remodel
To wrap up, a bathroom remodel offers an exciting opportunity to enhance your home's comfort, functionality, and style. Whether updating a few elements or undertaking a full renovation, thoughtful planning, and design can turn your bathroom into a space that reflects your style, meets your needs, and stands the test of time. The right remodel not only transforms a bathroom but also rejuvenates your entire living experience.
Read More:
Revitalize Your Space with a Transformative Bathroom Remodel
Transforming Your Sanctuary: The Journey of Bathroom Remodeling
Archives
2023
2022
2021
2020
2016
2015