Semi-Custom & Custom Kitchen Cabinets, CA

Transforming Bathrooms for Over Three Decades
At Castle Remodeling, it is our team's goal to provide Agoura Hills' residents with outstanding kitchen and bathroom service amenities such as Custom Kitchen Cabinets.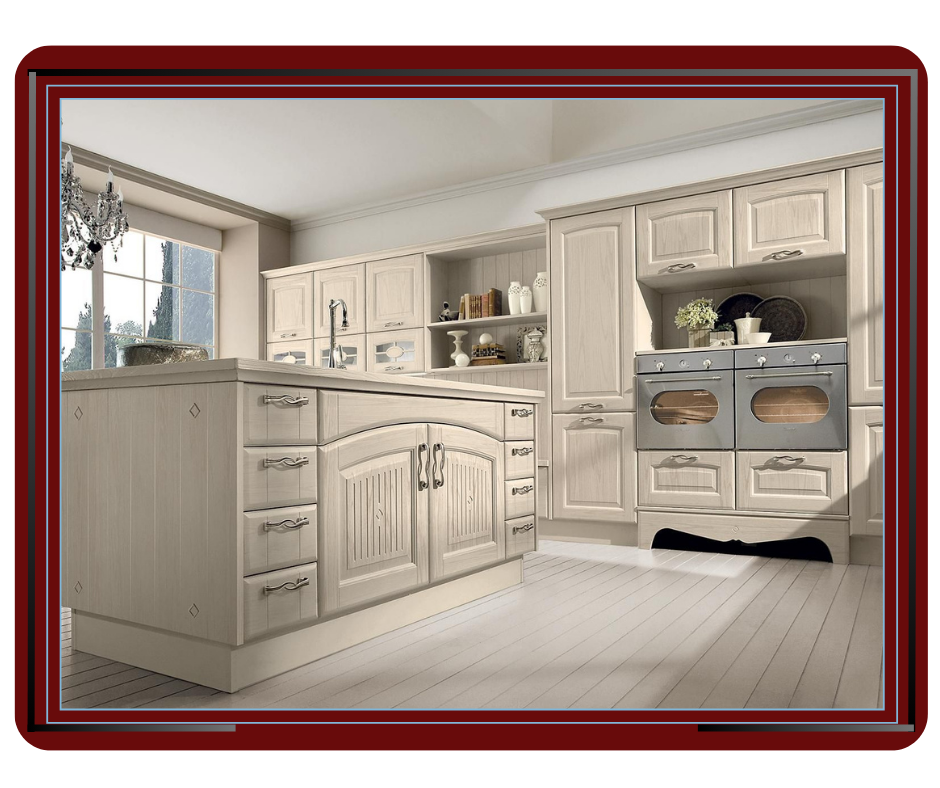 In our realm of captivating kitchen and bathroom transformations, we delve into every facet, crafting each project into a masterpiece of originality and artisanal finesse. Breathing life into kitchen cabinets that are truly one-of-a-kind.
Our company houses both age-old secrets and cutting-edge tools in its sanctum, all poised to conjure kitchen cabinets that evoke admiration.
Ensure Your Kitchen Stands Out from the Rest
If you are considering remodeling your kitchen, but do not like what the big box stores offer in terms of cabinetry, let Castle Remodeling help! Our team offers custom kitchen cabinets by Waypoint, and we can design your cabinets according to your wishes and budget. We offer a variety of materials and colors from which you can choose, as well as designs and sizes so your cabinets fit within your kitchen seamlessly. Not only do we offer custom work, but also semi-custom cabinetry for quicker installation.

We offer various custom kitchen cabinet designs, such as:
Wood
Modern
Traditional
Contemporary
We strive to build and install custom or semi-custom kitchen cabinets that match your home and sense of style so you are more than satisfied with your cabinets. Even if you do not wish to completely remodel your kitchen, and would simply like new cabinets installed, our team can be of assistance!
When you entrust Castle Remodeling with your kitchen cabinet dreams, you wield the power to shape the following facets:
Aesthetic Aura
Exquisite Finish
Bespoke Design
Unique Storage and Special Features
Beyond the confines of conventional limitations, we craft kitchen cabinets that harmonize effortlessly with kitchens of all dimensions. But our mastery extends far beyond the realm of vanities alone. We also possess the alchemical touch to conjure other forms of kitchen storage.
Crafting Culinary Dreams: Custom Kitchen Cabinets in California
The kitchen, a true symphony of flavors and aromas, serves as the vibrant heart of every home. It's where culinary dreams take flight, where stories are shared, and where moments become memories. Yet, amidst this orchestra of tastes and textures, one often-overlooked crescendo is the selection of cabinets. Enter the realm of custom kitchen cabinets, a harmonious choice to not only elevate aesthetics but also orchestrate efficiency within your culinary sanctuary.
Whether your culinary stage is set in Los Angeles, CA, or graces any other nook of California, our company stands as the conductor of your kitchen's opus, ready to craft tailor-made cabinets that resonate with your unique vision.
Unleash Your Creativity with Custom Designs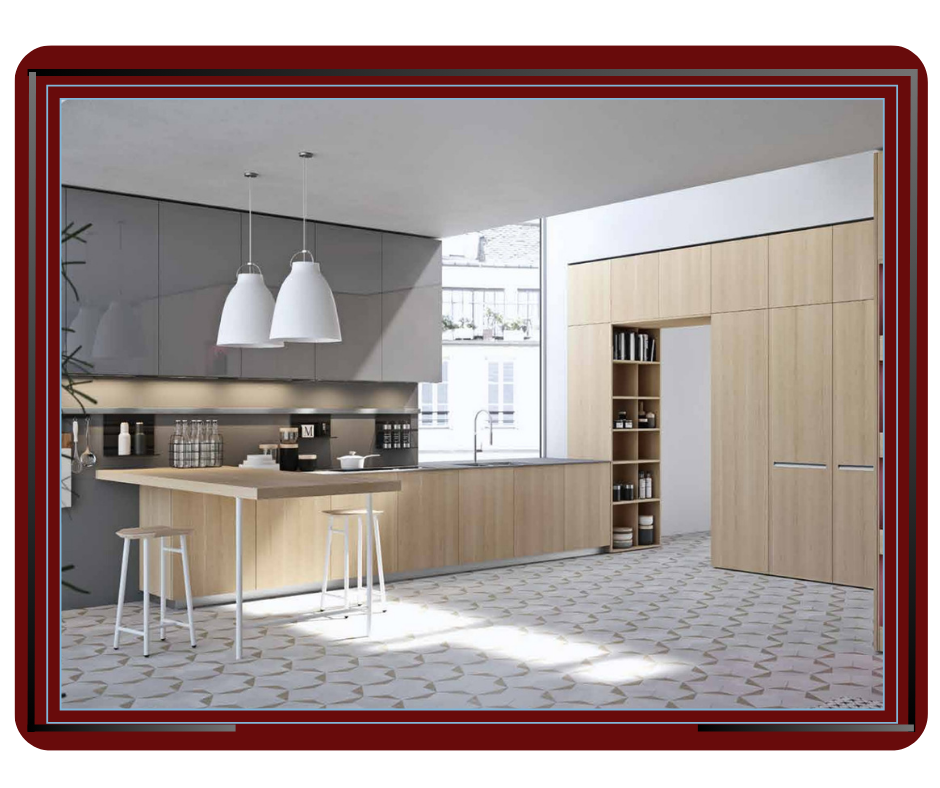 Craftsmanship Beyond Compare
Embark on a culinary journey like no other by embracing the art of custom kitchen cabinets. These masterpieces are the cornerstone of transforming your kitchen into a realm of unparalleled style and functionality, tailored to your unique vision.
Every Detail, Your Way
With custom-made cabinets, the design process becomes your canvas. From selecting materials to choosing finishes, you have the power to curate every detail, ensuring that your kitchen becomes a testament to your individuality.
Functionality Meets Elegance
But it's not just about aesthetics; custom cabinets are an ode to practicality. They maximize storage space, optimizing your kitchen's layout to make your culinary endeavors seamless. Crafted with unmatched skill and built to endure, these cabinets are more than just a purchase; they're a lifelong investment in beauty and functionality.
Choose Exceptional Craftsmanship, Embrace Lifelong Assurance
A Warranty That Stands the Test of Time
When you choose custom kitchen cabinets, choose a partner that values your investment as much as you do. Seek out a company that offers a lifetime warranty, granting you peace of mind and safeguarding your purchase.
Crafted to Perfection
With a relentless commitment to precision and craftsmanship, rest assured that your custom kitchen cabinets are designed to withstand the rigors of time while maintaining their flawless allure.
Seamless Online Selection and Nationwide Delivery
Your Vision, Virtually Realized
Elevate your kitchen from the comfort of your home. Our online platform offers a vast array of custom kitchen cabinets, allowing you to explore, choose, and customize your favorites effortlessly.
From Our Door to Yours
Once you've made your selections, leave the logistics to us. We handle the shipping and delivery, ensuring that your custom kitchen cabinets reach your doorstep, no matter if it's in California or beyond.
Streamlined Transformation
Whether you're revitalizing your culinary sanctuary or crafting a brand-new epicurean space, our online platform simplifies the entire process.
Bespoke Quotes and Expert Design Guidance
Your Vision, Priced Perfectly
For a truly personalized experience, trust our team to provide tailored quotes for your custom kitchen cabinets. Share your ideas, and let us help you design cabinets that align perfectly with your culinary dreams.
Curated Excellence
Our team of experts will guide you through selecting the finest countertop materials, hardware finishes, and design elements, ensuring that every detail is thoughtfully chosen to bring your vision to life.
Precision Installation and Meticulous Craftsmanship
Seamless Perfection
Installing your custom kitchen cabinets demands precision, and our professional installation team delivers just that. Every cabinet is meticulously positioned to ensure a seamless and exacting fit.
Artistry in Every Detail
Our skilled craftsmen pay meticulous attention to every aspect, from aligning drawers and doors to installing mirrors and hardware, ensuring a flawless final product.
Beyond Expectations, Beyond Cabinets
Tailored to You
Recognizing that questions may arise during the process, our commitment to your satisfaction goes beyond custom kitchen cabinets. We offer additional services, including upgrades for drawers and hardware, patio cabinetry solutions, and bespoke mirror options, further enhancing your kitchen transformation.
Elevate Every Aspect
When it comes to creating a personalized kitchen masterpiece with custom cabinets, choose a company like Castle Design Remodeling Inc. that offers the pinnacle of selection, craftsmanship, and service in California.
Seamless Online Experience, where Aesthetics Meets Functionality
Elevate your kitchen's aesthetic and functionality with custom kitchen cabinets, creating a space that reflects your unique style and enhances your daily culinary experience.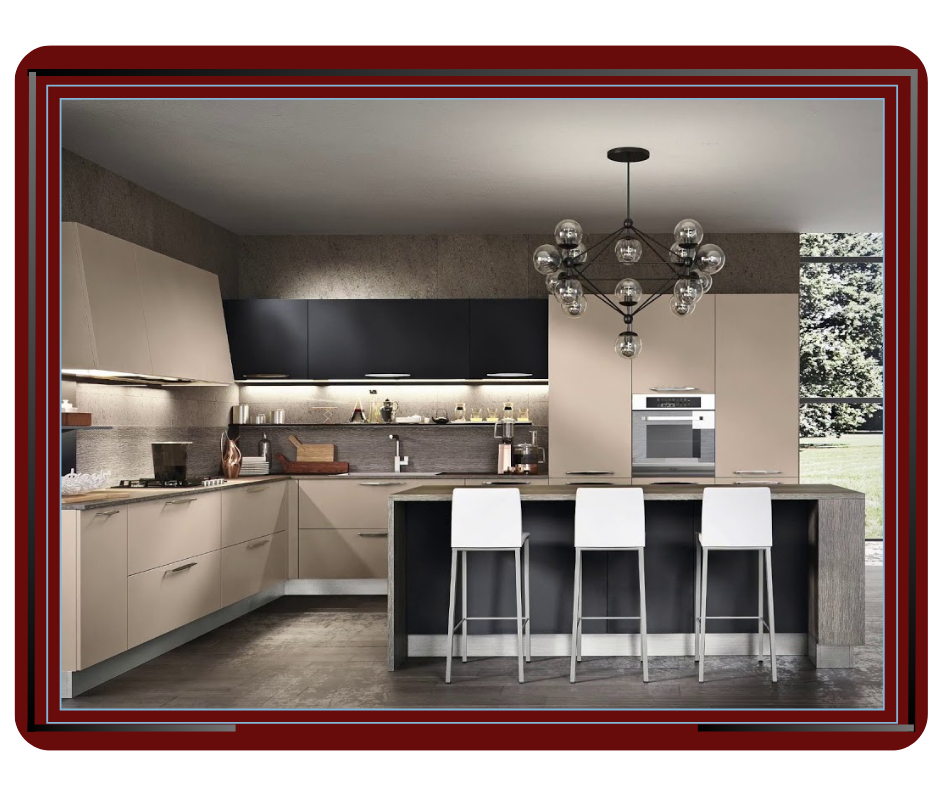 Please call us at (855) 483-0819 for more information regarding our Agoura Hills kitchen remodeling services.
What Sets Us Apart?
Custom work
Personalized service
Over 30 Years Experience
Work directly with the contractor
Complete Bathroom or Kitchen Remodeling in two to three weeks
Remodel Your Kitchen Or Bathroom Today
Request more information on our products.