Captivating Designs that Define Custom Bathroom Cabinets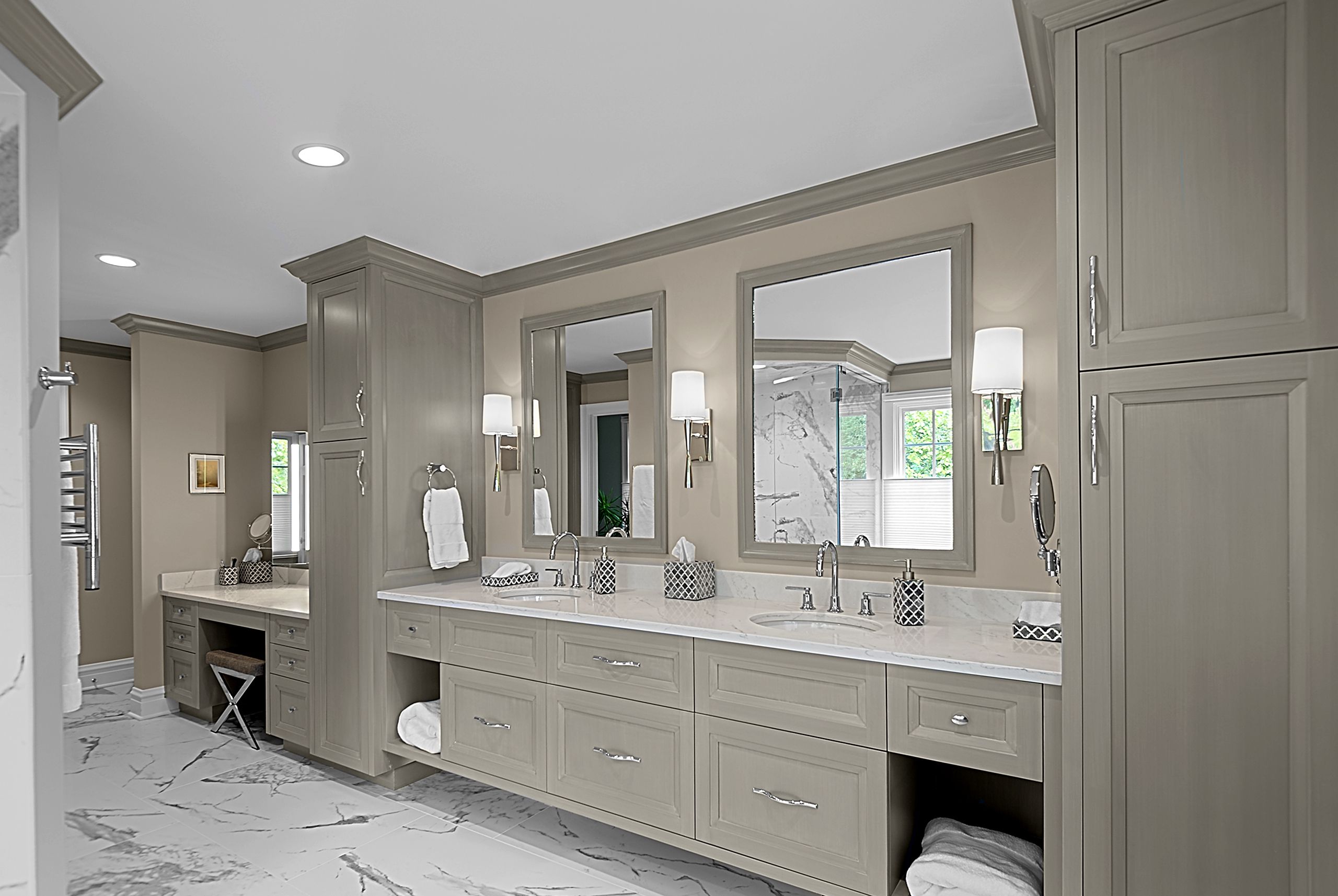 Introduction:
Step into a world of unparalleled style and design as we explore the enchanting kingdom.In this article, we invite you to embark on a journey where functionality meets artistry and the ordinary becomes extraordinary. Discover how unique design elements can elevate your bathroom to new heights, making a statement that reflects your individuality and showcases your taste.
Distinctive Hardware: A Touch of Elegance
Hardware becomes an opportunity for self-expression. Explore a vast array of distinctive knobs, handles, and pulls that add a touch of elegance and individuality to your cabinetry. From sleek and modern to ornate and vintage-inspired, discover the perfect hardware that complements your design aesthetic and transforms into true works of art.
Artful Patterns and Textures: Unleashing Creativity
Bring your custom bathroom cabinets to life with captivating patterns and textures. From intricate woodwork to striking veneers, explore the artistic possibilities that allow your cabinets to become focal points in your bathroom. Unleash your creativity with unique finishes, such as distressed or reclaimed wood, adding depth and character to your cabinets. Let your imagination run wild as you infuse your bathroom space with one-of-a-kind design elements.
Glass Accents: Transparency and Radiance
Create an air of sophistication and openness by adding glass accents to your custom bathroom cabinets. Frosted, textured, or even stained glass can add a touch of transparency and radiance, making your cabinets visually appealing while allowing glimpses of what lies within. Consider glass cabinet doors or shelving to showcase decorative items or create a sense of lightness in your bathroom.
Illuminating the Elegance of Custom Bathroom Cabinets
Illuminate your custom bathroom cabinets with integrated lighting solutions that bring a warm and inviting ambiance to your space. Consider under-cabinet lighting, LED strips, or spotlighting to highlight the beauty of your cabinets while providing practical illumination. Let the glow of light accentuate the unique design elements and showcase the exquisite craftsmanship of your custom bathroom cabinets.
Unexpected Colors and Finishes: Bold Statements
Break free from conventional norms by incorporating unexpected colors and finishes into your custom bathroom cabinets. Embrace vibrant hues, rich stains, or even metallic accents to make bold statements and infuse your bathroom with personality and individuality. From deep navy blues to lustrous golds, let your cabinets become a canvas for expression, creating a stunning visual impact.
Conclusion: Captivating Designs, Unforgettable Bathrooms
With custom bathroom cabinets, the possibilities for creating a gorgeous and unforgettable bathroom space are endless. You can transform your cabinets into awe-inspiring design elements that define your bathroom's style through distinctive hardware, artful patterns, glass accents, integrated lighting, and unexpected colors and finishes. Let your imagination soar and unleash your creativity as you journey to design a bathroom that reflects your unique personality and becomes an oasis of beauty and inspiration.
Archives
2023
2022
2021
2020
2016
2015