The Latest Trends in Custom Kitchen Cabinets: What You Need to Know for Your Next Remodel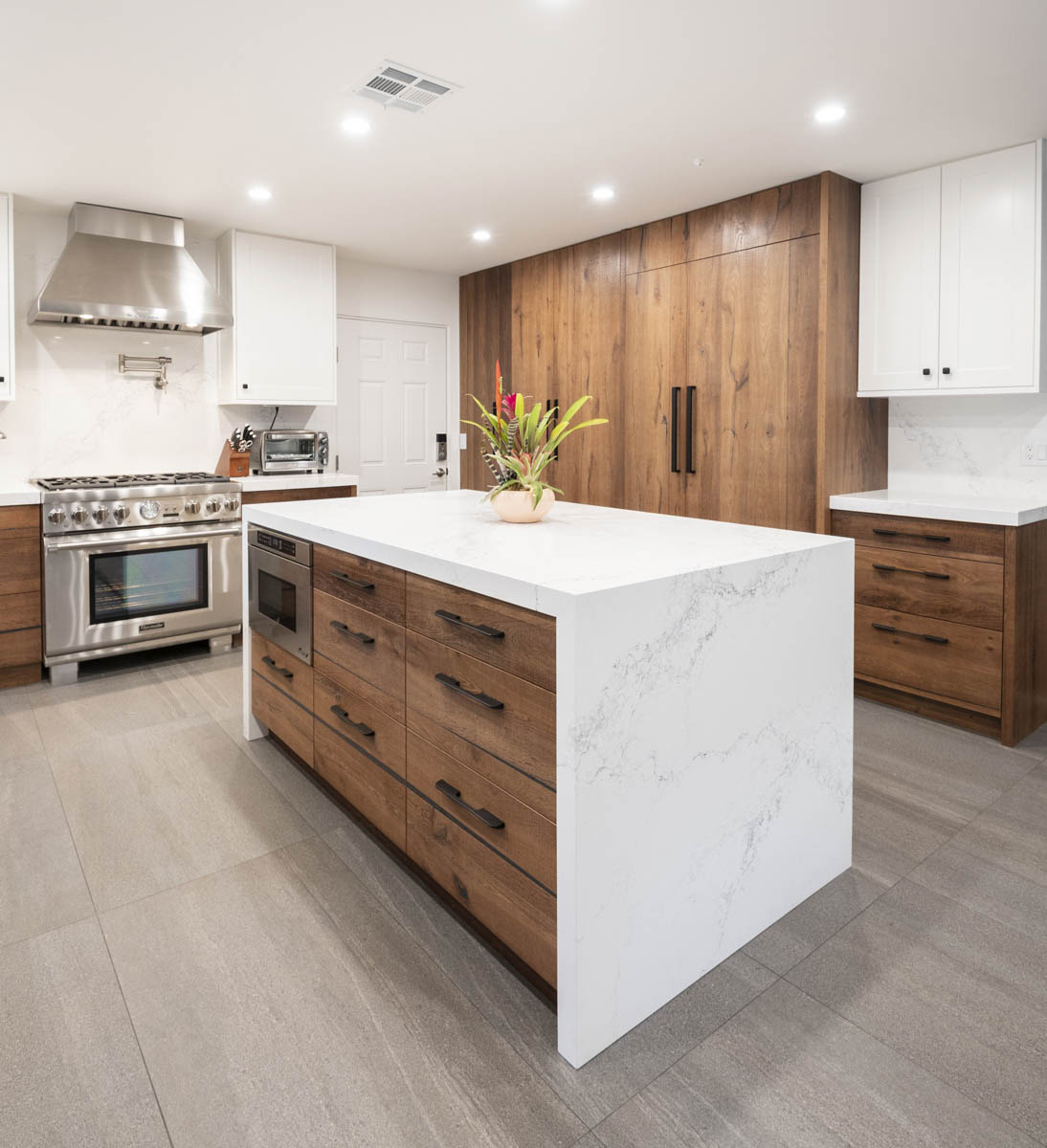 If you're planning a kitchen renovation, custom kitchen cabinets are essential. These tailored pieces can bring greater style and function to your home while optimizing the available space. At Castle Remodeling, we specialize in custom cabinetry that incorporates the latest trends, making sure your remodel is both fashionable and functional.
The moment you choose Castle Remodeling, we will take care of your residential property as if it were our own. Our experienced team of designers and craftsmen will work closely with you to create a custom cabinet design that is as stylish as it is practical—all while keeping in line with the latest trends in cabinetry design.
One of the hottest trends right now is mixing materials and finishes for more aesthetically-pleasing looks. This involves combining different materials such as wood, metal, glass, and plastic to create unique cabinet designs that stand out from the rest. You could even incorporate colored accents into your cabinets to bring life to any dull or mundane kitchen space.
Another trend that has been gaining traction lately is bespoke storage solutions. Rather than using traditional cabinets and drawers, opt for custom storage options such as built-in spice racks or pull-out shelving units for easier access to cooking ingredients. There's no need to settle for generic storage solutions when you have the flexibility of designing one specifically suited for your needs!
In addition to these stylish features, smart technology is also slowly being incorporated into custom kitchen cabinets—such as touchless drawers or lighting systems controlled by voice commands. With these new technologies you can easily achieve greater convenience and efficiency in all areas of food preparation in a safe and healthy environment.
Finally, integrating personalized elements into your cabinetry design has never been easier with modern customization techniques like engraving or laser printing on glass surfaces allowing you to showcase meaningful messages or old family photos!
At Castle Remodeling, we combine the latest trends with our expert craftsmanship to deliver beautiful results that are guaranteed to last years ahead! The moment you choose us we will take care of your residential property as if it were our own—ensuring a pleasant remodeling experience from start to finish!
Archives
2023
2022
2021
2020
2016
2015