Full Kitchen Remodel Ideas for Enhanced Entertaining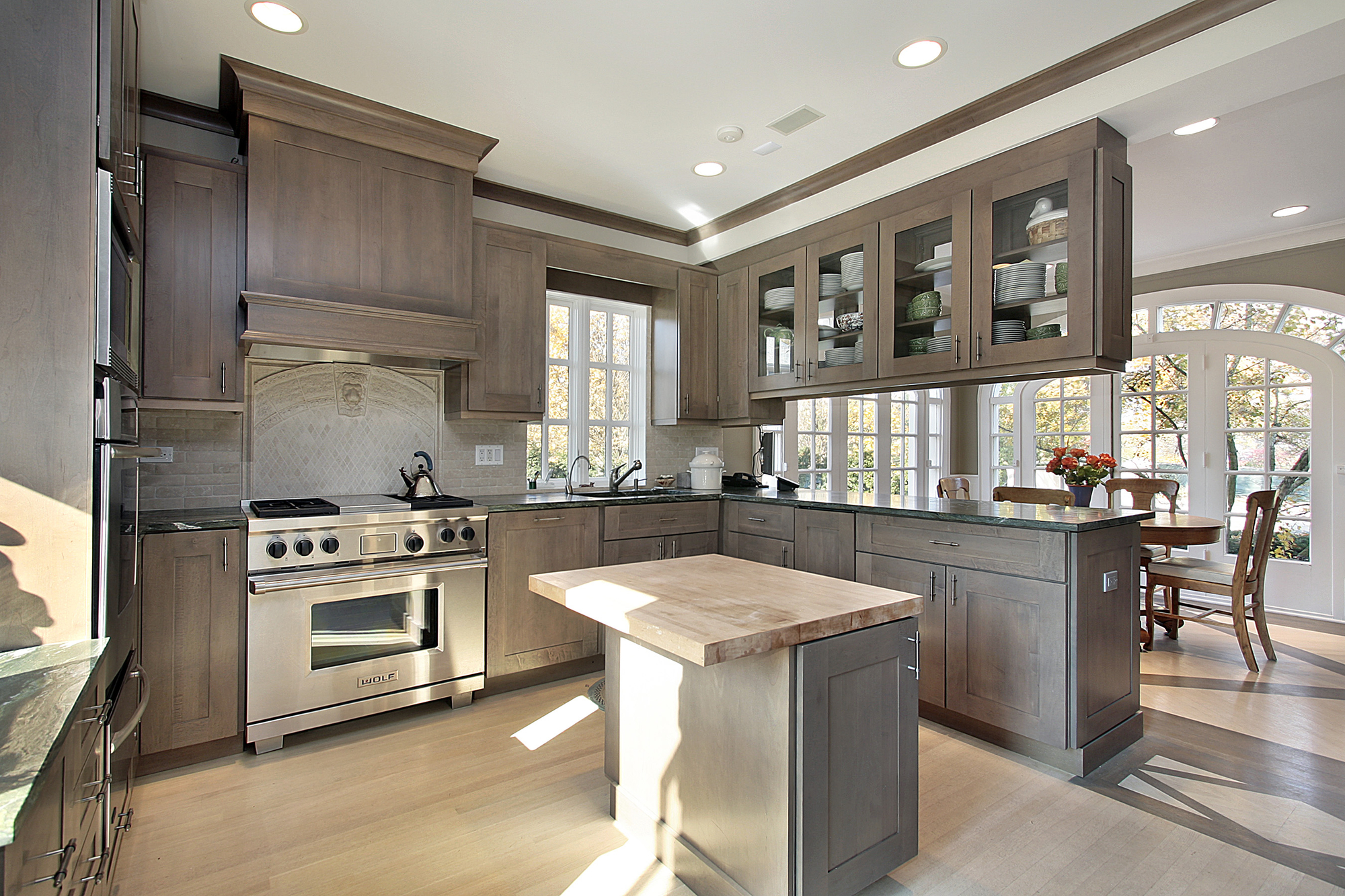 This article delves into the exciting realm of Full Kitchen Remodel Ideas for Enhanced Entertaining.
Discover how strategic layout planning, versatile seating options, and cutting-edge appliances can enhance your kitchen's functionality and create a seamless flow for entertaining.
Join us as we explore inspiring ideas that will elevate your kitchen into a vibrant social hub, perfect for hosting gatherings and celebrations.
Open Concept Layout: Creating a Spacious and Inviting Environment
Embrace the trend of open-concept layouts, where your kitchen seamlessly blends with the living and dining areas.
Explore design ideas that remove barriers, allowing guests and hosts to interact easily.
Discover the advantages of an open layout, from improved sightlines to enhanced natural light, creating an inviting and spacious environment that encourages socializing.
Multi-Functional Island: The Centerpiece of Social Gatherings
Unleash the potential of a multi-functional island as the centerpiece of your kitchen.
Explore ideas for incorporating seating, additional storage, and even built-in appliances into the island design.
Learn how to optimize the space for prepping, serving, and casual dining, making it the focal point for social gatherings.
Beverage Stations and Wet Bars: Elevating Hospitality
Take your entertaining to the next level by incorporating dedicated beverage stations or wet bars into your Full Kitchen Remodel.
Explore ideas for custom-designed bar areas with wine coolers, built-in kegerators, and stylish glassware storage.
Discover how these features not only enhance your hosting capabilities but also create a sense of luxury and hospitality that impresses your guests.
Smart Appliances: Effortless Functionality at Your Fingertips
Embrace the convenience and efficiency of smart appliances in your Full Kitchen Remodel.
Explore the latest advancements in kitchen technology, from smart refrigerators that help you stay organized to voice-activated ovens that simplify cooking tasks.
Mood Lighting and Ambiance: Setting the Perfect Atmosphere
Transform your kitchen into a beautiful space with the right mood lighting, and ambiance.
Explore ideas for layered lighting:
Task lighting for food preparation, ambient lighting for a warm and inviting atmosphere, and accent lighting to highlight design elements.
Discover how lighting is crucial in creating the desired ambiance for different social occasions, from intimate dinners to lively gatherings.
Conclusion: Unleash the Social Potential of Your Full Kitchen Remodel
With the right design ideas and thoughtful considerations, your Full Kitchen Remodel can become the ultimate social hub.
From open-concept layouts to versatile islands, dedicated beverage stations, smart appliances, and mood-setting lighting.
Each element contributes to a vibrant and inviting space.
Full Kitchen Remodel Ideas for Enhanced Entertaining
Embrace the possibilities and unleash the social potential of your kitchen, creating unforgettable moments and cherished memories with loved ones in a beautifully remodeled culinary haven.
Archives
2023
2022
2021
2020
2016
2015