Hollywood's Hidden Oasis: Hidden Hills Celebrity Homes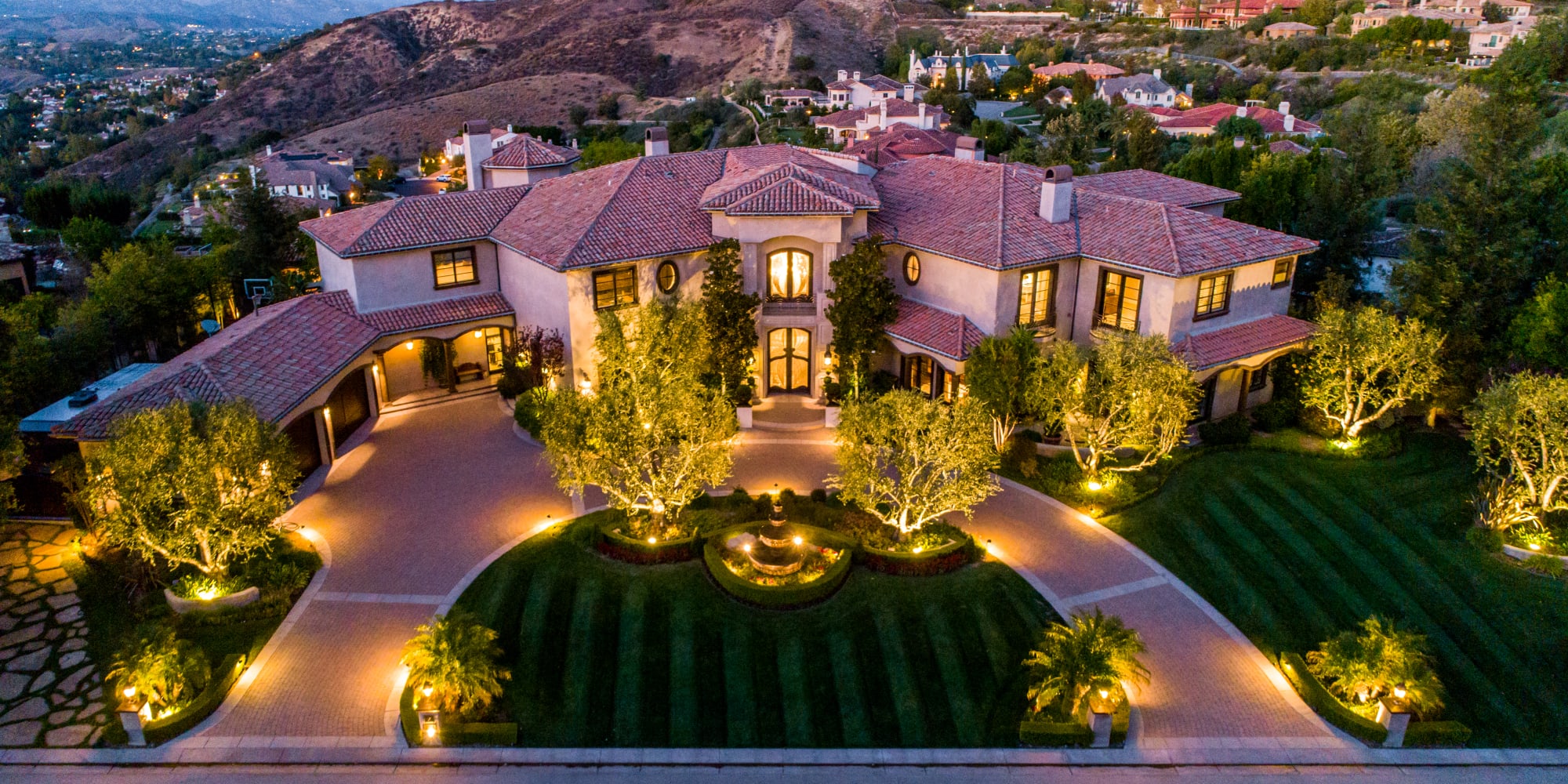 In the sprawling urban landscape of Los Angeles County, a hidden oasis has long captured the imagination of Hollywood's elite. Welcome to Hidden Hills, a secluded and gated community boasting some of Southern California's most stunning and star-studded homes. In this article, we will take a captivating journey into the world of Hidden Hills celebrity homes, exploring the allure, extravagance, and exclusivity that make this enclave a favorite among the entertainment industry's biggest names.
The Enigmatic Appeal of Hidden Hills
Hidden Hills has earned a reputation as a sanctuary for celebrities seeking respite from the glaring spotlight. Here's why it's so appealing:
Privacy Beyond Compare: Hidden Hills' gated status ensures unparalleled privacy, shielding its residents from prying eyes and paparazzi lenses. The community's strict access controls offer the utmost security.
A-List Neighbors: Living in Hidden Hills means sharing a neighborhood with some of Hollywood's most iconic stars. It's common to spot your favorite actors, musicians, and athletes casually strolling their estates or enjoying a coffee at a local café.
Luxurious Estates: Celebrity homes in Hidden Hills are nothing short of breathtaking. These sprawling estates boast opulent amenities, including expansive grounds, Olympic-sized pools, private theaters, and more.
Customized Opulence: Many of these homes result from extensive customization, reflecting their famous owners' unique tastes and styles. Each residence is a testament to architectural grandeur and bespoke design.
Iconic Celebrity Residences
While the list of celebrity residents in Hidden Hills is extensive, a few notable names and their extraordinary homes stand out:
Kim Kardashian: Their Hidden Hills estate is a modern masterpiece featuring minimalist design, expansive gardens, and a stunningly spacious interior.
Miley Cyrus: Cyrus's Hidden Hills home showcases artistic flair, boasting a recording studio, a luxurious pool area, and vibrant, eclectic décor.
Drake: The Canadian rapper's Hidden Hills mansion is a sprawling fortress of luxury, with a basketball court, movie theater, and an awe-inspiring rooftop terrace.
Market Insights
Hidden Hills' real estate market is as exclusive as its residents:
High Demand: The cachet of living near Hollywood luminaries has consistently kept demand for Hidden Hills properties high.
Investment Potential: Homes in this enclave often appreciate in value, making them lavish residences and sound investments.
Customization Continues: Many homeowners opt to renovate or customize their estates to enhance their uniqueness further, adding to the neighborhood's allure.
Conclusion
Hidden Hills, the hidden oasis of Hollywood, is a testament to privacy, luxury, and the allure of celebrity living. The neighborhood's exclusive charm has made it the ultimate haven for A-listers drawn to its unparalleled privacy and luxurious estates. For those fortunate enough to reside in this enclave, Hidden Hills is more than a neighborhood; it's a lifestyle defined by opulence, elegance, and the comforting embrace of discretion. In this captivating enclave, celebrity homes are more than just houses; they epitomize Hollywood's allure and mystique.
The renowned company Castle Remodeling also offers design and remodeling services here in Hidden Hills.
Living the Dream: Hidden Hills Lifestyle and Community
Archives
2023
2022
2021
2020
2016
2015