Unlocking the Enigma: Hidden Hills Real Estate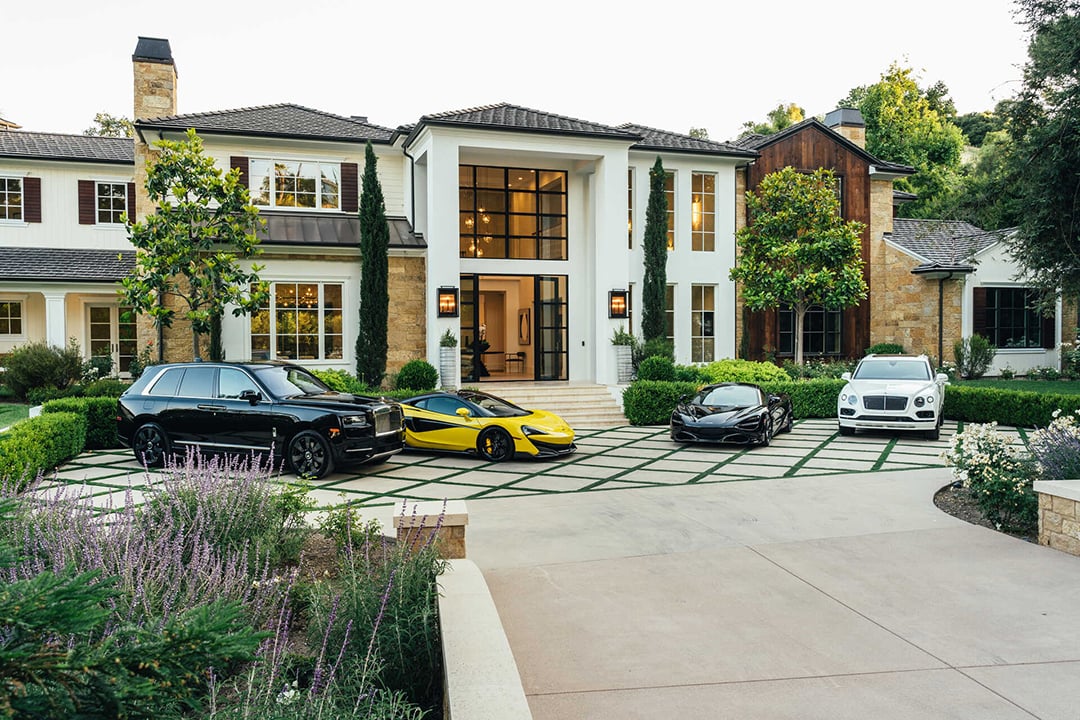 Nestled amidst the rolling hills and draped in a shroud of exclusivity, Hidden Hills is a testament to Southern California's luxury living. While the community is renowned for its celebrity residents and lavish estates, the captivating real estate market truly defines the essence of this secluded oasis. In this article, we embark on a journey to unveil the secrets behind the gates of Hidden Hills real estate. From sprawling mansions to equestrian estates, we'll explore the diverse properties that make this community a unique enclave of luxury and privacy.
Hidden Hills: A Glimpse Beyond the Gates
Hidden Hills is more than just an address; it's a lifestyle. Nestled away from the bustling city, this gated community offers a rare blend of tranquility and luxury. With an expansive range of property types, from traditional estates to modern architectural wonders, Hidden Hills caters to diverse tastes.
Equestrian Estates: One of the hallmarks of Hidden Hills is its equestrian properties. The community boasts sprawling lots equipped with stables, riding arenas, and miles of scenic horseback riding trails. These properties cater to those who share a passion for horses.
Luxurious Mansions: Opulent mansions dot the landscape of Hidden Hills, showcasing grandeur in every detail. These estates often feature private theaters, swimming pools, tennis courts, and impeccably landscaped grounds.
Architectural Diversity: Hidden Hills isn't bound by a single architectural style. From Mediterranean villas to sleek, contemporary designs, you'll find a wide array of architectural diversity in the real estate offerings.
The Appeal of Hidden Hills Real Estate
Privacy and Security: Hidden Hills' gated community status ensures high privacy and security, appealing to those who value their personal space and tranquility.
Celebrities as Neighbors: It's no secret that Hidden Hills is a celebrity magnet. The allure of being neighbors with Hollywood stars and industry moguls is a significant draw for some buyers.
Equestrian Lifestyle: Equestrian enthusiasts find paradise here, with properties designed to accommodate horses and riding activities.
Scenic Natural Beauty: The backdrop of the Santa Monica Mountains and picturesque landscapes enhances the allure of Hidden Hills.
Market Insights and Trends
Demand for Luxury: Hidden Hills' real estate market continues to thrive, with high demand for luxury properties that offer elegance and privacy.
Investment Potential: The stability of the market and the investment potential make Hidden Hills a sought-after destination for real estate buyers.
Customization and Renovation: Many buyers are drawn to Hidden Hills for the opportunity to customize and renovate properties according to their unique preferences.
Hidden Hills real estate is a world of its own, where privacy, luxury, and natural beauty converge to create a unique living experience. Whether you're searching for an equestrian estate, a celebrity-worthy mansion, or a secluded retreat, Hidden Hills has a property that can fulfill your desires. As the market thrives and the community flourishes, the secrets behind the gates of Hidden Hills continue to captivate those searching for the ultimate Southern California luxury lifestyle. Embrace the allure and explore the possibilities that Hidden Hills real estate has to offer. Your dream home may just be waiting behind those gates.
The renowned company Castle Remodeling also offers design and remodeling services here in Hidden Hills.
Archives
2023
2022
2021
2020
2016
2015