Embarking on a Home Remodel Journey: Key Insights and Tips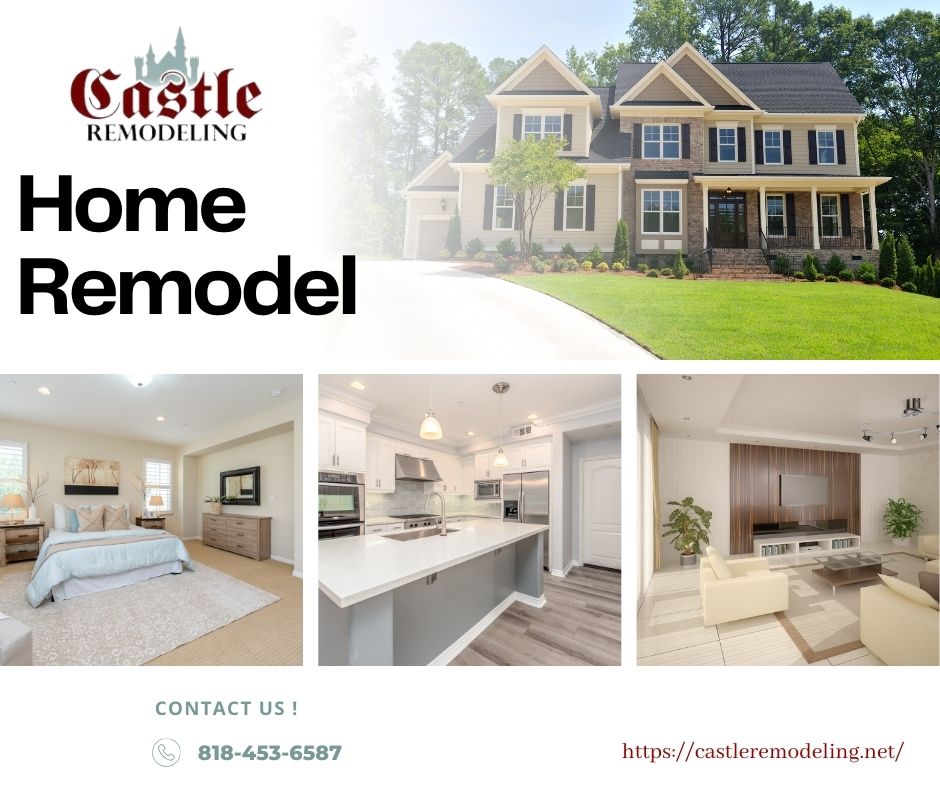 A home is more than just walls and a roof; it's a reflection of the people living in it, "Embarking on a Home Remodel Journey: Key Insights and Tips". Over time, tastes change, families expand, or technology advances, necessitating a home renovation. But where does one begin this journey of home remodeling? How can you ensure the process is smooth and the results satisfying? This article offers insights into the exciting world of home transformation.
Setting the Stage: The Remodeling Blueprint
Before swinging the hammer, it's crucial to have a comprehensive plan. Whether it's a kitchen makeover, a bathroom revamp, or a complete house remodel, outlining your objectives and budget is paramount.
The Why and What of Your Home Renovation
Start by determining the motivation behind the remodel. Is it to increase the property's resale value? Or perhaps to make space for a growing family? Pinpointing the 'why' will guide the 'what' of the renovation tasks. If it's primarily for ROI, you might focus on home improvements that have been proven to boost property value, like updating the kitchen or adding a bathroom.
Financing Your Home Remodel
Next, consider how you'll finance the project. Savings, home equity loans, or personal loans are some of the popular choices. Analyze your financial landscape, consult with experts, and choose the method that aligns with your economic position and remodel scale.
Bringing in the Experts: Contractors and Designers
While DIY renovations can be tempting, a major home makeover often requires expert hands. Hiring skilled contractors ensures the job's quality and compliance with local codes. Similarly, interior designers can bring your vision to life, ensuring cohesion and aesthetic appeal.
Choosing the Right Team
Research is key. Seek recommendations, read reviews, and interview potential contractors. Understand their expertise, check their licenses, and ensure they have adequate insurance. Discuss timelines, payment schedules, and your expectations at the onset.
Navigating the Process: From Demolition to Décor
With a plan in place and a team ready, the actual home remodeling process begins. Prepare for a few weeks or months of disruption, depending on the remodel's scope.
Staying Flexible and Patient
Despite meticulous planning, expect the unexpected. Delays, unforeseen expenses, or design changes might pop up. Stay flexible, keep a contingency budget, and remember that the end result will be worth the temporary inconveniences.
Finishing Touches: The Décor
Once the construction dust settles, it's time for the fun part – decorating! Whether it's sleek modern furniture for your revamped living room or vintage accents for your renovated kitchen, choose elements that resonate with your personal style and complement the newly remodeled spaces.
In Conclusion: Reveling in the Newness
"Embarking on a Home Remodel Journey: Key Insights and Tips"
A home remodel is more than just a construction project; it's a rejuvenation of the space where you create memories. While the journey might have its challenges, the satisfaction of living in a home tailored to your current tastes and needs is immeasurable. So, as you embark on this renovation adventure, equip yourself with knowledge, surround yourself with the right professionals, and look forward to the transformation.
Archives
2023
2022
2021
2020
2016
2015