Transform Your Home with a Stunning Kitchen Remodel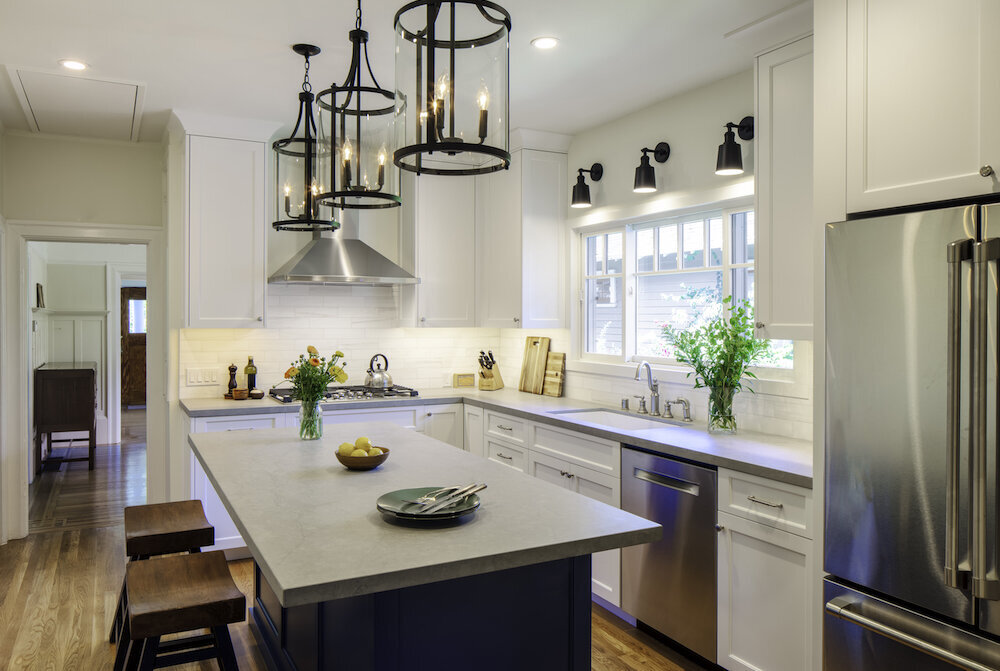 Your kitchen is the heart of your home. It's where you prepare meals, entertain guests, and spend quality time with family. But if your kitchen is outdated or inefficient, it can be difficult to enjoy this vital space. That's why a kitchen remodel can be the perfect solution to transform your home.
Castle Remodeling is here to help you achieve the stunning kitchen of your dreams. With years of experience and a commitment to customer satisfaction, our team of experts will work closely with you to create a customized plan that meets your unique needs and style.
When it comes to kitchen remodeling, there are endless possibilities for design and functionality. Whether you're looking for more storage space, better lighting, or updated appliances, Castle Remodeling has the expertise to bring your vision to life.
One popular trend in kitchen design is an open-concept layout. This involves removing walls or barriers between the kitchen and other living spaces such as the dining room or living room. This creates a seamless flow throughout the home and allows for more natural light and socializing while cooking.
Another aspect that can greatly improve the functionality of your kitchen is upgrading appliances. Modern appliances not only look sleek but can also save energy and time when preparing meals. Imagine having a high-tech oven that can cook multiple dishes at once or a refrigerator that alerts you when certain items are running low.
But a successful kitchen remodel isn't just about aesthetics and functionality; it's also about choosing durable materials that will stand up to daily wear-and-tear. Castle Remodeling offers top-quality materials such as granite countertops, hardwood flooring, and custom cabinetry in various finishes.
A stunning backsplash can also add character and charm to any kitchen remodel project. From classic subway tiles to intricate mosaics, Castle Remodeling has an extensive selection of styles and colors to choose from.
Of course, one factor that many homeowners consider when planning their dream kitchen remodel is cost. At Castle Remodeling, we understand that every project has its own budget constraints. That's why we offer competitive pricing without sacrificing quality or craftsmanship.
We believe that transparency is key when it comes to working with our clients on their projects. Our team will provide detailed estimates upfront so that there are no surprises down the line. We also pride ourselves on staying within budget timelines so that our clients can enjoy their beautiful new kitchens as soon as possible.
In addition to providing exceptional service during construction, Castle Remodeling also offers post-construction support through warranty programs for all work completed by our team members.
So if you're ready to transform your home with a stunning kitchen remodel project, contact Castle Remodeling today! Our dedicated team of experts will guide you through every step of the process until you have the beautiful and functional space you've always dreamed of having in your home.
Archives
2023
2022
2021
2020
2016
2015