Top Trends in Bathroom Vanities for 2023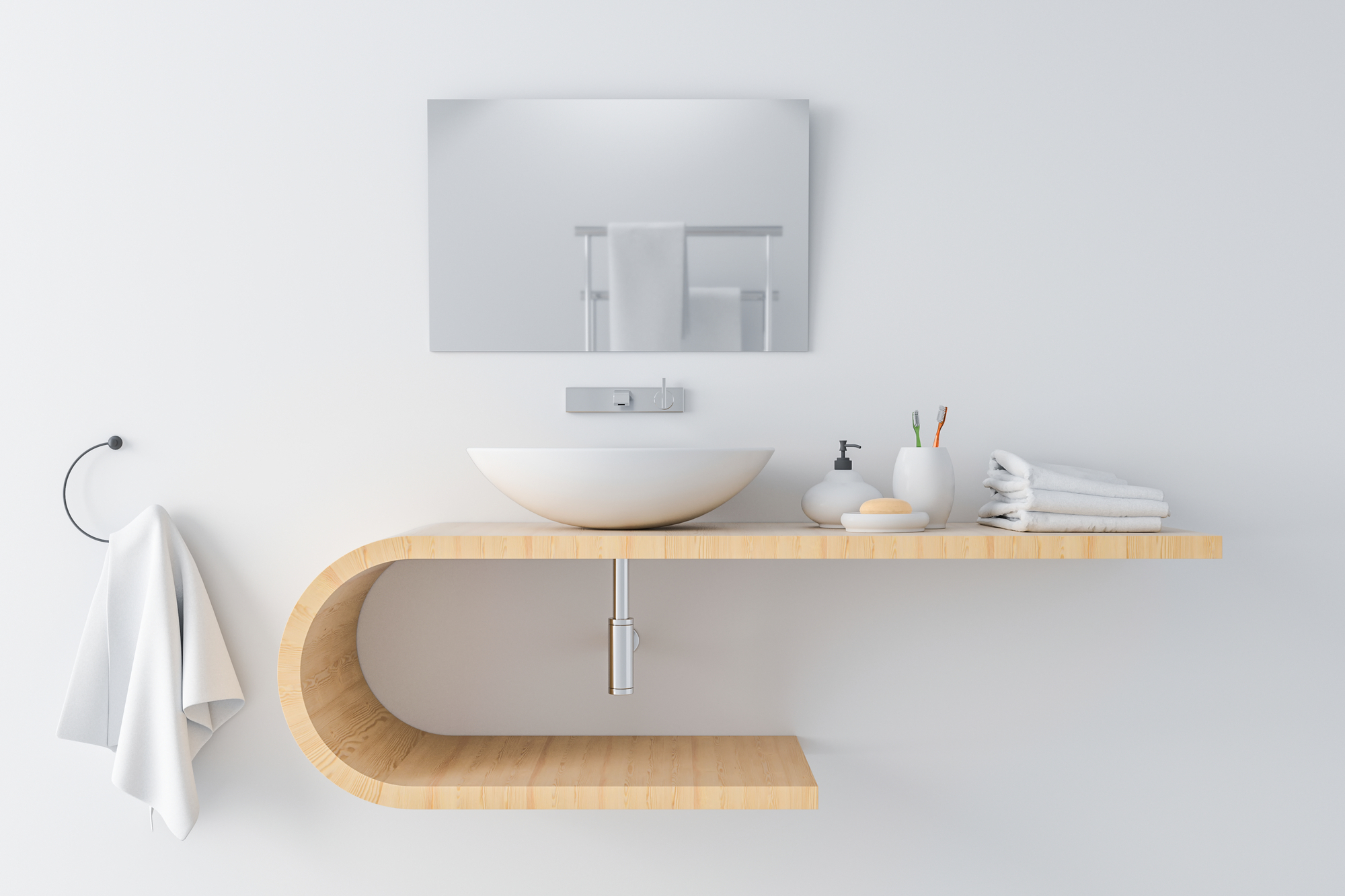 2023 is shaping into a year of innovation and style for bathroom vanities. From bold colors and textures to smart storage solutions, the trends blend functionality with aesthetic appeal to create stunning bathroom designs. Let's dive into the Top Trends in Bathroom Vanities for 2023.
Floating Vanities
Floating vanities remain a top choice for homeowners, offering a sleek and modern look that saves space. This design trend is perfect for small bathrooms where floor space is at a premium. The open area beneath the vanity can make a bathroom appear larger and provides additional space for storage baskets or display items.
Double Vanities
Double vanities are increasingly popular in family and en-suite master bathrooms. They offer the convenience of separate spaces for couples sharing a bathroom and can streamline morning routines. For 2023, we see double vanities with coordinating but non-matching mirrors for a personalized touch.
Industrial Chic
The industrial design trend has entered the bathroom, with vanities featuring metal accents, reclaimed wood, and concrete sinks. This look combines a raw, edgy vibe with the sleek lines of modern design to create a distinctive and stylish bathroom centerpiece.
Natural Wood
Natural wood vanities are set to be a big trend in 2023, bringing warmth and a touch of nature into the bathroom. Expect vanities in various wood types and finishes, from light and airy bamboo to rich, dark walnut. This trend pairs beautifully with greenery and natural stone for a tranquil, spa-like bathroom environment.
Smart Storage
Storage is always a consideration in bathroom design, and vanities are a key part of the equation. The trend for 2023 is smart storage solutions that hide clutter and keep everything conveniently within reach. Look for vanities with built-in organizers, pull-out shelves, and hidden compartments to maximize your space.
Colorful Vanities
While white and wood finish vanities remain popular, a trend towards more colorful bathroom vanities is growing. Bold hues like navy blue, forest green, and even black are making a statement in 2023. These colors can add depth and character to a bathroom, making the vanity standout.
Integrated Sinks
Integrated sinks are another trend to watch for in 2023. These designs, where the sink and vanity countertop are one continuous piece, offer a seamless look that's easy to clean. Materials like quartz and solid surface are popular choices for integrated sinks.
Conclusion: A Year of Style and Innovation
Top Trends in Bathroom Vanities for 2023
Offer a blend of style, functionality, and creativity. Whether planning a complete bathroom, remodeling, or simply updating your vanity, these trends provide plenty of inspiration. From floating designs and double vanities to industrial chic and smart storage, there's a trend to suit every taste and bathroom size.
Archives
2023
2022
2021
2020
2016
2015