Expanding Your Living Space – How to Plan and Execute a Room Addition
Expanding Your Living Space – How to Plan and Execute a Room Addition
If you are in the market for a new home or want to upgrade your current one, you may be considering a room addition. A room addition can increase your living space by creating an additional bedroom, guest room, office, laundry room or other room of your choosing. You can also include an attached garage or detached garage.
When you are considering a room addition, the first step is to determine how much space you will need. This will depend on the size and style of the existing home. Also, you need to decide if you'd like the addition to be built on the first floor or on the second floor.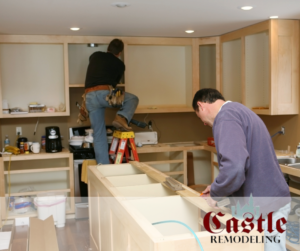 The best way to determine if you should consider a room addition is to consult with your local contractor. They can help you determine the budget for the project and provide you with a bid on full construction documents.
Adding a room to your home is a big investment, so you want to make sure you get it right. You can find a variety of companies that will do the work for you. One of them is Novak Remodeling. Their team has years of experience in transforming houses into more comfortable, functional homes. For example, they can add an additional bedroom, playroom, or a master suite to your current home. Plus, they can help you find ways to add value to your home with a kitchen remodel.
https://castle-remodeling-bathroom-kitchen-agoura.business.site/
While adding a room to your home might seem like a daunting task, it's actually a relatively simple project. As long as you select the right company, you'll be glad you made the leap.
The Pros and Cons of Building a Room Addition in Agoura Hills
Archives
2023
2022
2021
2020
2016
2015