The Pros and Cons of Building a Room Addition in Agoura Hills
The Pros and Cons of Building a Room Addition
A room addition is a good way to increase the space and function of your home. It also can add a lot of value to your home. Whether you are adding a second story, or making a bump out, there are many different ways you can do it.
Adding a bedroom or bathroom can help make life easier for you and your family. Not only can it provide you with a place to sleep, but it can also make it easy to get ready in the morning. The cost of the project will depend on your location, your building permits, and the construction materials.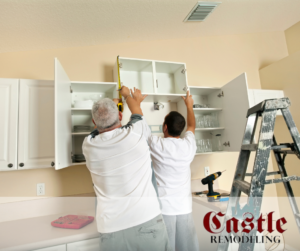 Building a room addition can be an exciting experience, but it can be a daunting task. Before you decide to go ahead, it is important to understand all of the pros and cons of the process. This will help you to make the right decision.
https://castle-remodeling-bathroom-kitchen-agoura.business.site/
First, you need to consider whether or not you have a lot of room in your current house. Many homes have limited spaces, and adding square footage can help to solve the problem. You may also want to consider adding windows, which can help you to enjoy the view outside while still keeping the interior of your home nice and warm.
Another factor to consider is your budget. Depending on the size of the addition, the cost of your project can range from $100 to $1,000 per square foot. The cost of adding an extra bedroom or bathroom will vary greatly depending on your design, the materials you use, and the amount of labor involved.
When planning a room addition, make sure to consult a reputable remodeling company. They can advise you on the most cost-effective options for your home. Also, be sure to have a good idea of the zoning laws in your area. If you are not familiar with the local codes, you could have a difficult time acquiring a permit.
When considering a room addition, it is essential to keep in mind that it can be a messy, noisy, and long process. Having workers in your home can disrupt your privacy and may even disturb you when you wake up in the middle of the night. In addition, a room addition can have an impact on your relationship.
Whether you are adding a new bathroom or a family room, you need to consider the structural integrity of the walls of your home. Having a bump out built on the side of your house can be an inexpensive way to add square footage. However, if you plan to build vertically, you will need additional support structures and footings.
Adding a laundry room can also help you to maintain a more organized space in your home. Adding a cabinet or countertop in the laundry room provides a place to store dirty clothes. As a result, you will have more room to fold them in.
Choosing a company with a reputation will ensure you are getting the best services possible. Ask for references and ask about the work they have done in the past.
Maximizing Your Home's Potential With a Room Addition in Agoura Hills
Expanding Your Living Space – How to Plan and Execute a Room Addition
Archives
2023
2022
2021
2020
2016
2015